If you wish to give online, please choose one of the following options:
Interac e-Transfer
Giving via Interac e-Transfer through your bank's website or mobile app is the most cost-effective and immediate means for both you and the church. You can do so to our giving email address of donations@freedomcentre.org when asked where to send it. We are set up for auto-deposit, so when you securely send the funds you will not need to worry about us needing a password.
If you send funds without designation, they will go into our general funds, however you can indicate amounts to go to church projects like "missions" or "building" and those amounts of the donation will be properly assigned.
For more information on e-transfers, please go to
https://www.interac.ca/en/consumers/products/interac-e-transfer/

Tithe.ly is a secure online platform that many churches are using, partly because of its ease of use. While there is a fee associated with giving through it, you can choose to pay that fee for the church while you give. They have an app available for iOS and Android that you can use for making donations and to monitor your giving, and you can also set up repeat giving.
PayPal
To give using PayPal, please click on the button below. You will be directed to our safe and secure PayPal transaction page where you can give using your PayPal account or any major credit card. When your transaction is complete you will be directed back to our website
If you ever have any questions or comments about giving online, please contact us and we will be happy to address any concerns you might have.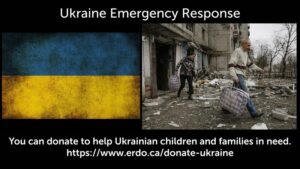 The Pentecostal Assemblies have dedicated partners in the Ukraine region working to assist children and families in need. You can donate in support of them through our Emergency Relief and Development Overseas organization.