Leadership and Ministry Team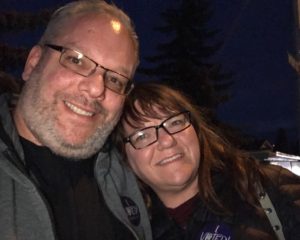 Merril Radford – Lead Pastor
Merril has been pastoring since 1996 and has served in various church ministries along his journey. He has a degree in theology from Vanguard College and is working towards a Master of Divinity degree from Providence Theological Seminary. Merril and his wife, Betty, have been married for 30 years and have two adult children (three including their son-in-law) and enjoy their dog and two cats. Merril's passion is to encourage and equip people to be who God created them to be.

Jaclyn Stahls – Associate Pastor
Jaclyn has been pastoring children since 2002 and began her journey with Jesus at Freedom Centre when she was a teenager. She left FCC to work with children in rural Alberta and returned to work with children here in 2010. As of January 2022, her roles are expanding to work with children, youth, and church administration. Jaclyn is the proud mother of three amazing children. Jaclyn's passion is that children and youth develop a life-long relationship with Jesus that begins in an atmosphere of love, fun, and discovery.