Leadership and Ministry Team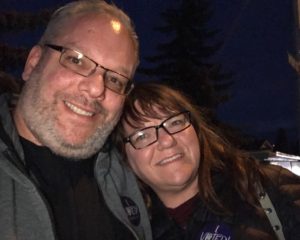 Merril Radford – Lead Pastor
Merril has been pastoring since 1996 and has served in various church ministries along his journey. He has a degree in theology from Vanguard College and is working towards a Master of Divinity degree from Providence Theological Seminary. Merril and his wife, Betty, have been married for 30 years and have two adult children (three including their son-in-law) and enjoy their dog and two cats. Merril's passion is to encourage and equip people to be who God created them to be.

Jaclyn Stahls – Children's Pastor
Jaclyn has been pastoring children since 2002 and began her journey with Jesus at Freedom Centre when she was a teenager. She left FCC to work with children in rural Alberta and returned with a husband and growing family. Jaclyn is married to Aaron and they have three children. Jaclyn's passion is that children develop a life-long relationship with Jesus that begins in an atmosphere of love, fun, and discovery.