Leadership and Ministry Team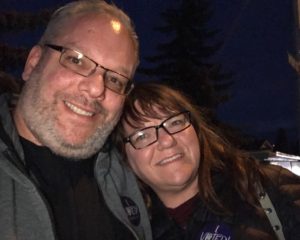 Merril Radford – Lead Pastor
Merril is a passionate and gifted teacher. His love for God's Word and His presence is evidenced in all aspects of his ministry. Merril is happily married to his wife, Betty. They have 2 amazing children, Natasha and Sheldon. Merril has a vision for seeing a full expression of God moving beyond the walls of the building the church meets in and into the community. He believes this is best accomplished by people understanding their God-given destiny and becoming free and empowered to walk in it.

Jaclyn Stahls – Children's Pastor
Jaclyn is an enthusiastic and dedicated Children's Pastor. She has been privileged to serve the Lord through ministry to children since 2002 and is focused on seeing children develop life-long relationships with Jesus. Jaclyn's vision and direction is to teach children through an atmosphere of fun, excitement and discovering: allowing them to learn and understand what the Bible says, and about God's love for them. Jaclyn is married to her wonderful husband Aaron and has 2 children, Elizabeth and Ben.